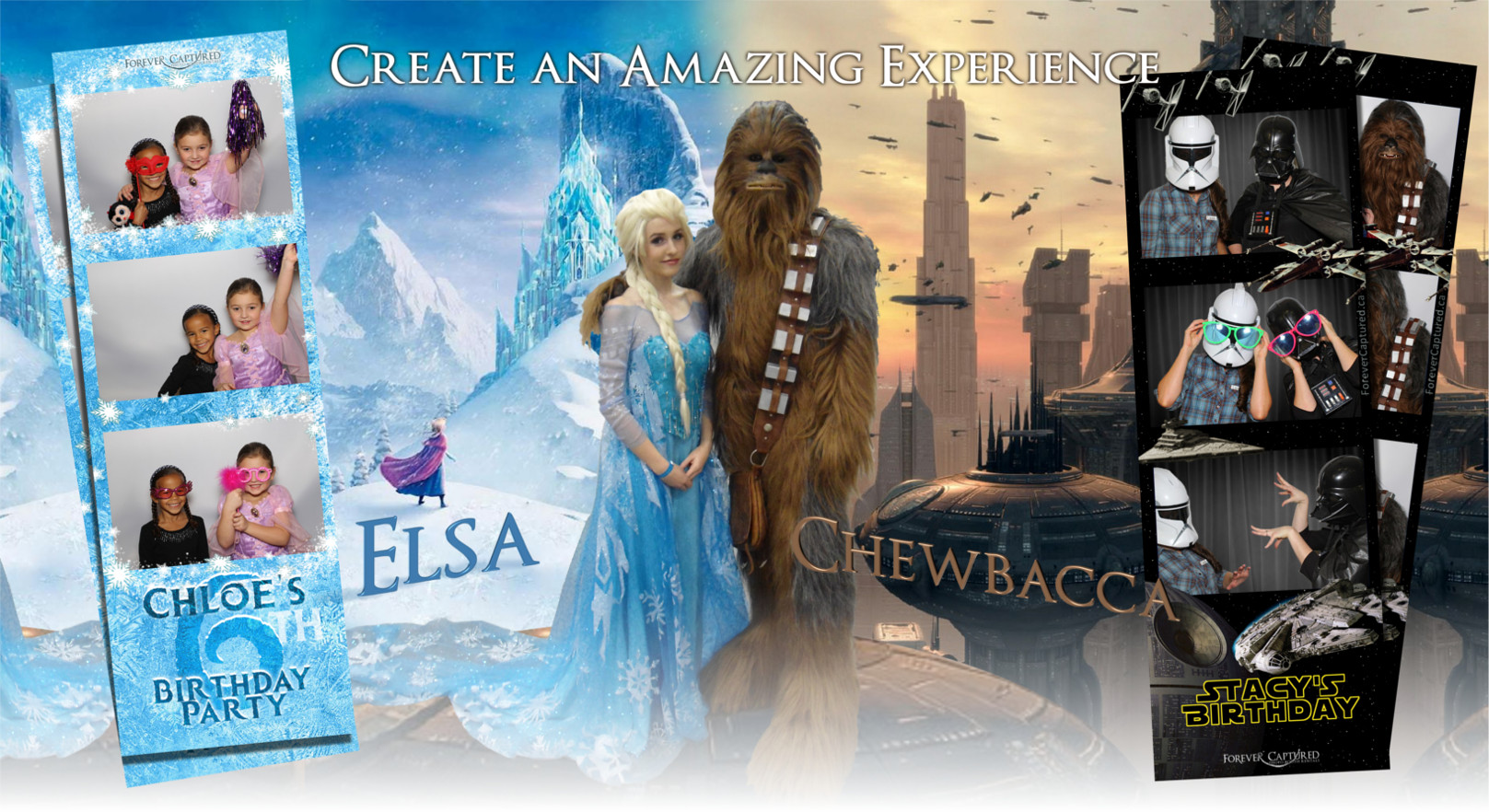 Themed parties are even more fun with a photo booth to capture the magic and add an entertaining experience. We don't supply costumed characters, but we do custom make cool photo strips that capture the spirit of your event. This custom photo strip service comes included with our standard rental package.
Where You Can Find Amazing Characters for Your Themed Party
From a Galaxy Far, Far Away
If you'd like to have Storm Troopers, Chewbacca, Darth Vader, Jedi or any other characters from the Rebellion or the Empire join your party, there is a garrison of more than 50 of them in the Lower Mainland. To invite them, visit the Outer Rim Garrison and fill out their Request an Appearance form. The Empire forbids them from accepting payment for their appearance, but they look very favorably on events that make generous donations to charity in their name.
Princesses Parties
If the special someone you're throwing a party for love princesses, there are a number of companies in the Lower Mainland that can send Elsa, Cinderella, The Little Mermaid, or other princesses to your party. We don't endorse any particular princess party company, but here are a bunch of them, if you want to look into this:
. . . and there are more on Google