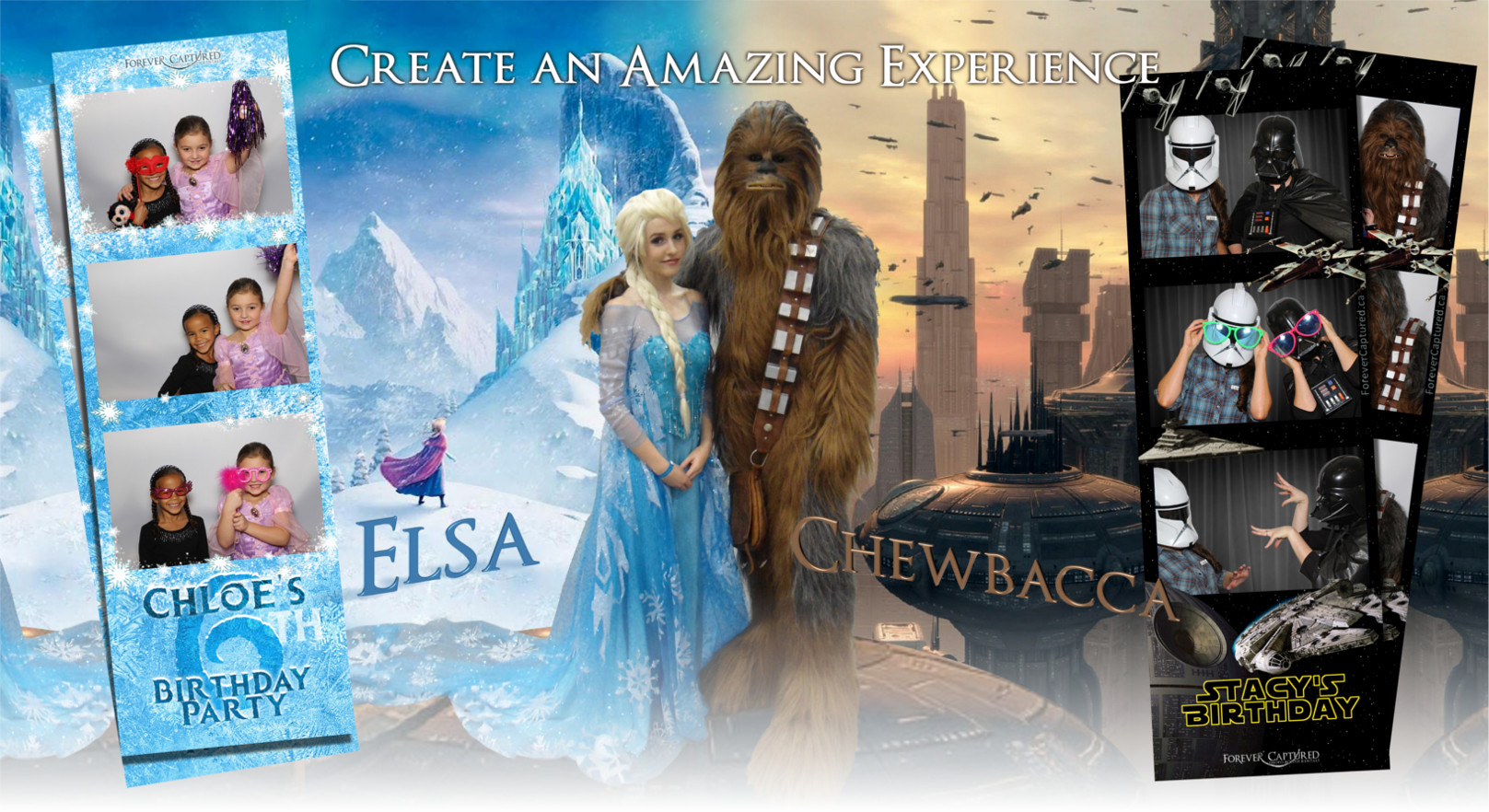 Imagine every head in the room turning at once as the most unbelievably awesome, fictional movie characters walk in to your party or special event. It happen as part of a themed, ultimate photo booth experience. Your guests will have a blast getting their pictures taken to the theme of your choice while the hero or heroes of your choosing mix and mingle with your guests and posses for pictures with them in the photo booth too. There's no better way to really take your party or special event to the next level then with a heaping dose of fun and sprinkle of magic.
Below are some of the characters that could show up at your party.
Characters from the Empire and across the Galaxy
If you'd like to have Storm Troopers, Chewbacca, Darth Vader, Jedi or any other characters from the Rebellion or the Empire join your party, there is a garrison of more than 50 of them in the Lower Mainland. To invite them, visit the Outer Rim Garrison and fill out their Request an Appearance form. The Empire forbids them from accepting payment for their appearance, but they look very favorably on events that make generous donations to charity in their name.
Princesses & Related Characters
If person or people you're throwing a party for love princesses and having fun, then we've got the perfect thing for you: a Princess Photo Booth. Imagine having Elsa, Cinderella, or The Little Mermaid at your party visiting with your guests, posing for pictures – creating magical moments. It's the ideal way to take your party to the next level and make an unforgettable experience.
All of the following princess and story book characters are available to accompany our photo booth to your special event or birthday party celebration.
Elsa, the Snow Queen
Anna, the Snow Princess
Cinderella – both the traditional one and the new one
Rapunzel
Belle
The Little Mermaid
Tinkerbell
Highland Princess
Sleeping Beauty
Snow White
Jasmine, Aladdin's Princess