Create a Photo Booth Experience to Remember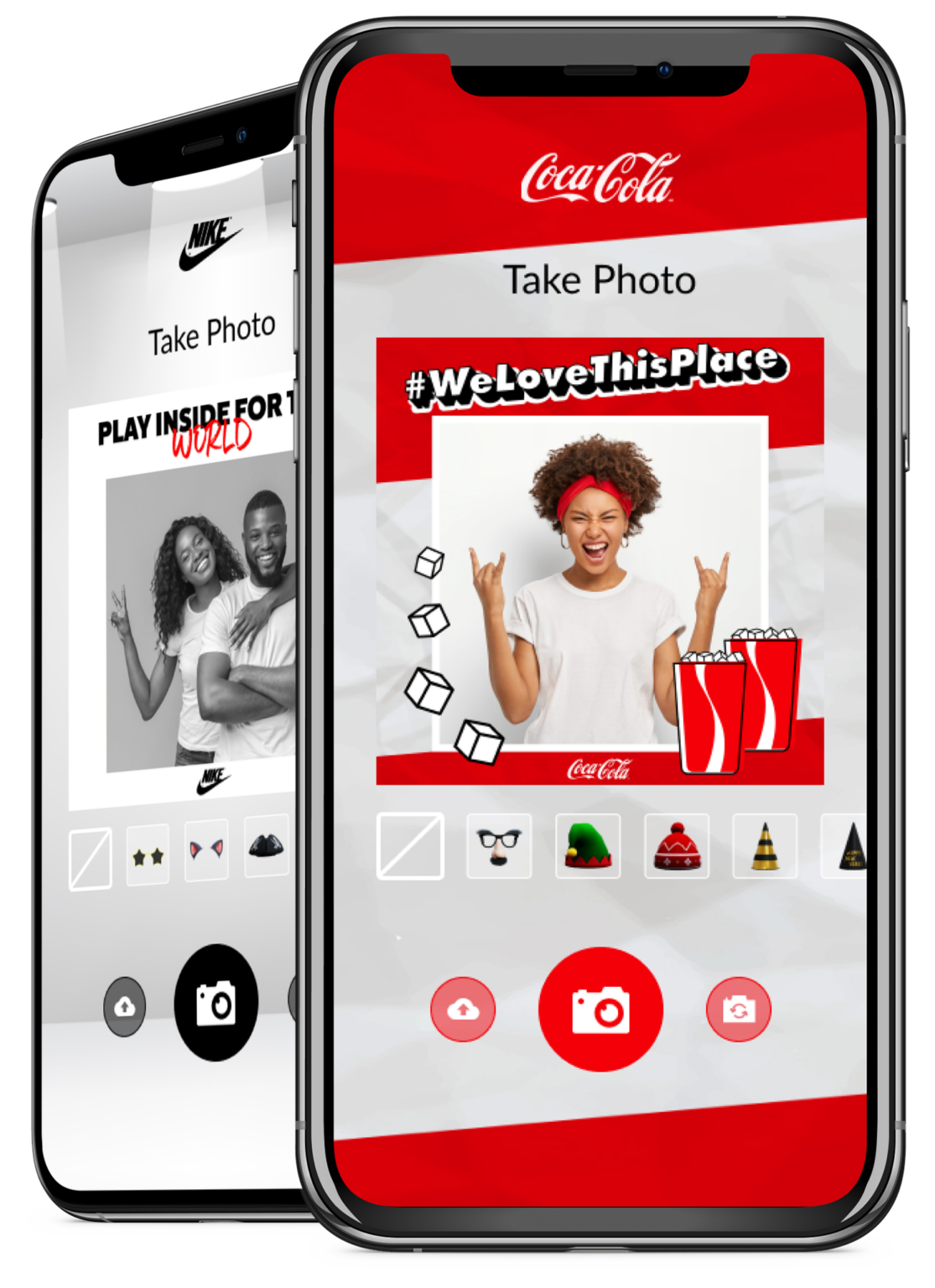 Introducing Our New Virtual Photo Booth
It works just like a photo booth – only it's on your guest's phone, tablet, or laptop. Your virtual event guests pose for their pictures using their own devices. They can have a blast adding fun props (similar to Snapchat) and sharing their pictures. It elevates your virtual event providing everyone with great memories specifically tied to your event.
With plenty of the right props and a great booth, a photo booth rental in Greater Vancouver is so much fun for both you and your wedding or party guests. Mix in the magic of a completely themed photo booth experience, and something amazing starts to happen.
Live the Experience with a Photo Booth at Your Party, Wedding, or Special Event

Take your event or party to the next level, inject tons of fun, and create hours of smiles and laughter with a photobooth rental from Forever Captured. A rental from us is fast, easy and most of all fun! Our sleek and modern booth uses the latest technology to capture the intimate, hilarious, and unexpected moments that happen when couples and friends ham it up for the camera.
Get Immersed in the Experience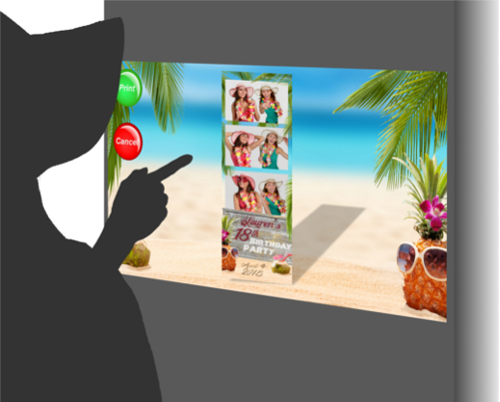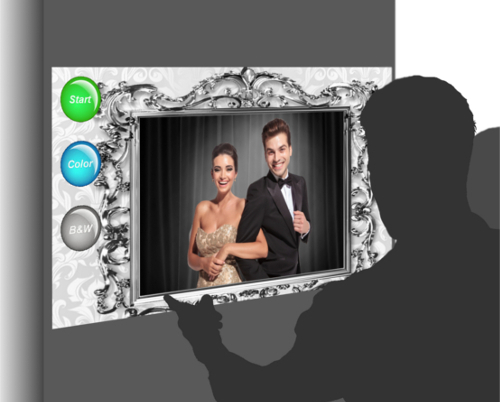 Make your event come to life, and envelope your guests in something that's a little magical and a ton of fun.
Rent a Photobooth from Forever Captured Photo Booth Rentals in Vancouver or the Lower Mainland
Whether you live in Los Angeles, Toronto, Chicago, Montreal, Ottawa, or Vancouver, photo booth rentals have exploded in popularity, and it's not hard to see why. Renting a photobooth is sure to be a hit with all ages and produce amazing party or wedding favours that you and your guests will love.
Some of the most fun moments in a photo booth involve props. So we select a large assortment of interesting and goofy props with every event rental.
Our elegant, open air concept booth is ideal to rent for a wide variety of events and parties including non-profit or corporate events, fundraisers, weddings, graduations, and birthday parties.
With every event or wedding photo booth rental we do in Great Vancouver, we provide a super attentive attendant to make sure the booth runs smoothly and the guest have a fabulous time. We also stand out from almost every other company like ours in how we create a customized, bespoke photo strip design for each event we attend. Check out our growing list of sample photo strip layouts. We'd love to create the ultimate party or wedding favour for your guests: a keepsake photo strip (or postcard style 4 by 6 inch layout if you prefer) that many of them will keep on their fridge or office wall for years to come.
Once your special day is over, your guests can still revel in the fun. They can download their pictures from the Recent Events gallery on our site or from a private page if you prefer.
To hire us and our photo booth for your special event, give us a call to see if we have your date available. We'd love to answer any other questions you may have. We can also meet with you too so you can get a better sense of who we are and how we might be able to help you create an amazing event.
Feel free to give us a call
Have a Question? Contact us today and we can answer any queries you have, simply fill in the contact form or give us a call on 778-899-5685. Our fully trained customer assistance team are on hand to help you!